Awards
The CMMR 2019 organizing committee is happy to announce that 3 awards have been distributed during the conference thanks to the generous funding of the 2 sponsors Arturia and Music West :
The prize for the best paper : the V Collection 7 from Arturia was awarded to Matthias Nowakowski, Christof Weiß and Jakob Abeßer for their paper entitled Towards Deep Learning Strategies for Transcribing Electroacoustic Music.

The prize for the best poster : the Pigments Synthesizer from Arturia was awarded to Noémie Voss, Phong Nguyen for their poster entitled End-to-end Classification of Ballroom Dancing Music Using Machine Learning.

The prize for the best demo : the Presonus Studio 24c audio interface offered by Music West was awarded to Arthur Paté, Benjamin K. Holtzman, Lapo Boschi, Gaspard Farge, Anna C. Barth, Seth A. Cluett, Martin Pratt, Jason Candler, Douglas Repetto, Leif Karlstrom, Josh Crozier, Piero Poli, Kristina Okamoto, Johanna Nelson for their demo entitled Spatialized Seismic Soundscapes: Exploring Seismic Data in Virtual Reality.
The CMMR2019 organizing committee warmly thanks the sponsors for these contributions!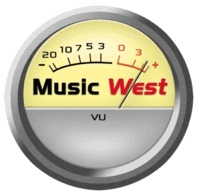 Music West is a music shop specialized in MAO, Audio Pro & Sono equipment, that can either be purchased online on the Internet or directly in the shop situated close to Marseille.



Arturia is a music computer company based in Grenoble that develops software reproductions of old synthesizers (analog and digital), midi keyboards, controllers, analog synthesizers and audio interfaces.